This page will help you locate the Log files from your gaming session.  The log files are important in tracking down bugs.
There are several ways to navigate to the log files, but this I find to be the quickest.
---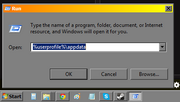 Close the game.
Press Windows Key + R (or use the Run feature if using Windows 8.)
In the entry box type %userprofile%\appdata and press enter, or click OK
---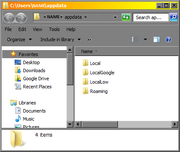 In the new window navigate to C:\...\appdata\Local\Ironclad Games\Sins of a Dark Age\Diagnostics\
---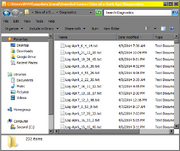 In the list of files, click 'Date Modified' at the top to sort them by most recent at the top.
The top file will be the log file created from your last game session.  The one you are looking for will be the log file with the date modified closest after the bug happened.
When you have the correct log file, attach it to your email client and send it to support@ironcladgames.com with a short description of the issue you were having. This file will help the devs troubleshoot your issue.
Ad blocker interference detected!
Wikia is a free-to-use site that makes money from advertising. We have a modified experience for viewers using ad blockers

Wikia is not accessible if you've made further modifications. Remove the custom ad blocker rule(s) and the page will load as expected.