Brush and Moonbloom are environmental features in Sins of a Dark Age that have multiple uses.
For the Moonbloom crafting material, see:

Moonbloom.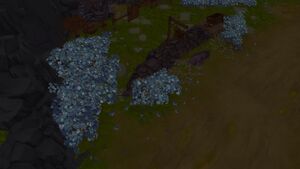 Brush is blue-green in color and is present throughout the whole match.
There are 44 patches of Brush in total (22 top and 22 bottom.)
Moonbloom:
Edit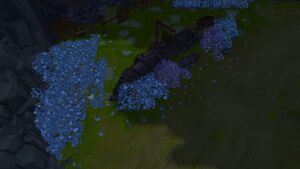 Moonbloom is purple in color and is only present at Night.
There are 16 patches of Moonbloom in total (8 top and 8 bottom.)
Moonbloom disappears during the day. In its place are leafless and dead branches.
Hiding and Ambushing:
Edit
If a player is in Brush/Moonbloom, he or she can see out of it, but are undetectable by the enemy unless they enter the Brush/Moonbloom as well. You can determine if you are hidden in Brush/Moonbloom if there is a blue outline around you. Brush/Moonbloom is great for setting up traps and ambushes against solo enemy heroes wandering the jungle.
Here Lithoron can see Ermuk,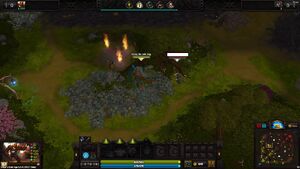 but Ermuk can't see Lithoron.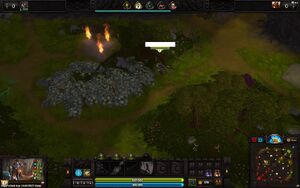 However, if Ermuk enters the Brush/Moonbloom, both heroes can see each other: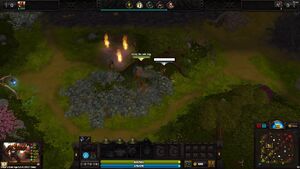 Be aware that enemy wards can give away your position if they are placed in Brush/Moonbloom. If there is no blue outline present, an enemy ward probably detects you.
Notice that there is no blue outline around Lithoron here:
That is because there is a Vision Ward here: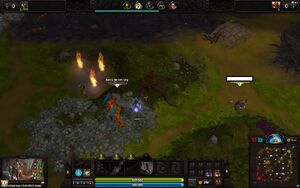 Detection Wards also reveal enemy heroes in Brush/Moonbloom: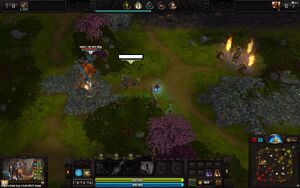 Hero Specific Uses:
Edit
Certain heroes take advantage of Brush/Moonbloom with their abilities:
Atasha can use Smoke Screen near a patch of Brush/Moonbloom to extend her concealment range and confuse pursuers: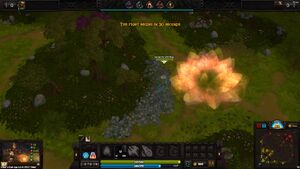 Ermuk's Refuge in Nature provides increased Cooldown Reduction and Mana Regen while in Brush/Moonbloom: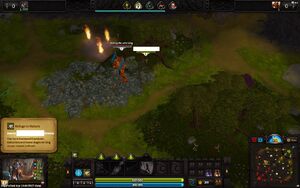 A well placed Razor Vine Trap: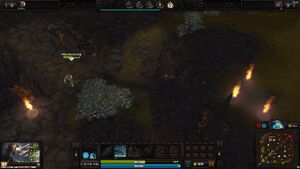 Ermuk's Forest Guide allows Ermuk to see through Brush/Moonbloom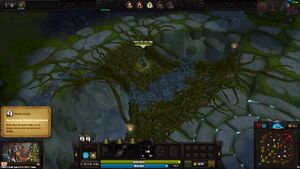 Skalla can hide her Crippling Traps in Brush/Moonbloom: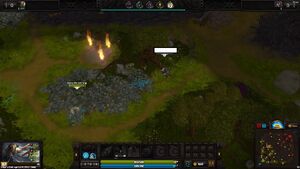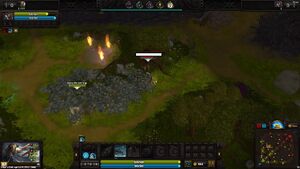 Slivus's Snake In The Grass grants him bonus Attack Speed and Movement Speed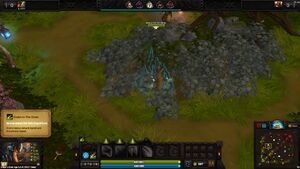 Xeros's Spell Sense can find nearby enemies who use abilities when he is in Brush/Moonbloom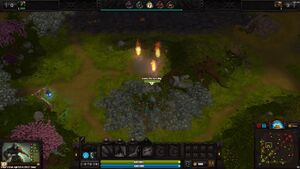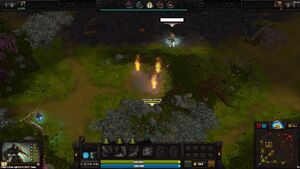 Screenshots:
Edit